Dear

customer,

To guide you as a user of our standard for screws, this month we explain our material/finish options and how it can be read in our part number key. The insight section is about how Screwerk makes it commercially feasible to offer unmatched lead times, even for small quantities, through the digital integration of production and logistics. Previous Screwerk connect newsletters can now be accessed through the contact menu / archive on our website. It is also possible for anybody to sign up there as a new subscriber. We appreciate your referrals.

Best regards,

Your Screwerk Team
Screwerk Technology

Material and Coating

The Screwerk Standard for Screws combines the material and coating of a screw in one key, which can be found as a letter at the end of the Screwerk article number (eg STP390300400S). There are currently 3 combinations in our assortment:

S: Zn plated steel, blue passivated
B: ZnNi plated steel, black
E: Stainless steel A2, clear passivated

Basically we try to offer the highest quality solution for every technical screw requirement in order to cover the widest possible range of applications for the user. Therefore we have defined the following specifications for the three material / surface combinations:

S: Zn plated steel
The galvanized screws are baked against hydrogen embrittlement and then blue passivated. This gives them a shiny metallic and slightly bluish surface. The base material of the screw is high tensile 19MnB4, grade 10.9 (approx. 32 HRC), and it is magnetic. The corrosion resistance of this base variant is sufficient for most applications with average demands on the surface.

B: ZnNi plated steel
Our black screws are plated with a ZnNi alloy, baked against hydrogen embrittlement and then sealed. This surface offers a significantly higher corrosion resistance than the galvanized screws. The base material is also magnetic 19MnB4, grade 10.9 / approx. 32 HRC. This version serves the requirements for a black appearance and for a more corrosion-resistant surface in combination with a high tensile strength base material.

E: Stainless steel A2
Stainless steel screws have a constant corrosion resistance because they are made from a base material that is difficult to corrode and doesn't need coating. This is an advantage for outdoor use. The tensile strength is somewhat lower than the steel screws. For our stainless steel screws non-magnetic A2 1.4567, also known as 18-8 or comparable to AISI 304, is used. This is bright-pickled to achieve a metallically clean surface. This surface is then enhanced by passivation, forming a dense and complete top layer of chromium oxide that provides additional protection to the stainless steel and gives it its clear stainless look.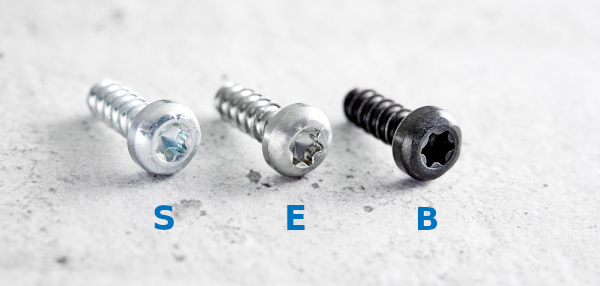 Screwerk Insights

Minimal lead times thanks to predictive production

Screwerk has developed an innovative approach to cost effectively offer the availability of screws in small quantities for a very large variety of sizes. For this purpose our production and inventory management are digitally tied together into a continuous system. Small batch customer and manufacturing orders can be decoupled and organized for maximum manufacturing efficiency. Through statistic evaluation the manufacturing decision for a given item is made based on a number of inputs, such as the effort to set up a machine, the ordering history, the current stock level, etc. The complexity of this process is becomes manageable through computer based systems and the manufacturing of small batches becomes commercially viable.

By means of this predictive production, conform the "industry 4.0" approach, Screwerk continuously re-creates its inventory for a growing variety of sizes while fulfilling customer orders with minimal lead times. With it screws of every shape and size will be available independent of order size.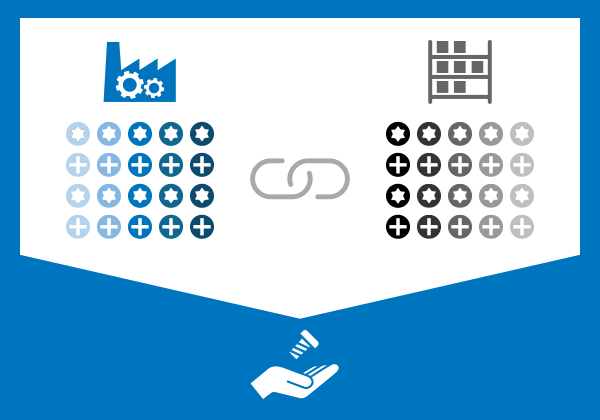 Janik Wischnewski

Languages: English, German

Phone: +49 2351 65833-0

Mail: info@screwerk.de